Santa Fe Falls
Situated on the north side of Santa Fe Lake on the edge of Edgerton is an impressive man-made waterfall. It's right off of Sunflower Road on the east side of town. Unfortunately the time I visited, the water was barely flowing, which was strange as there had been a lot of rain around the state. I hope to make it back at some point to photograph it when it's flowing more.
Location: Edgerton, KS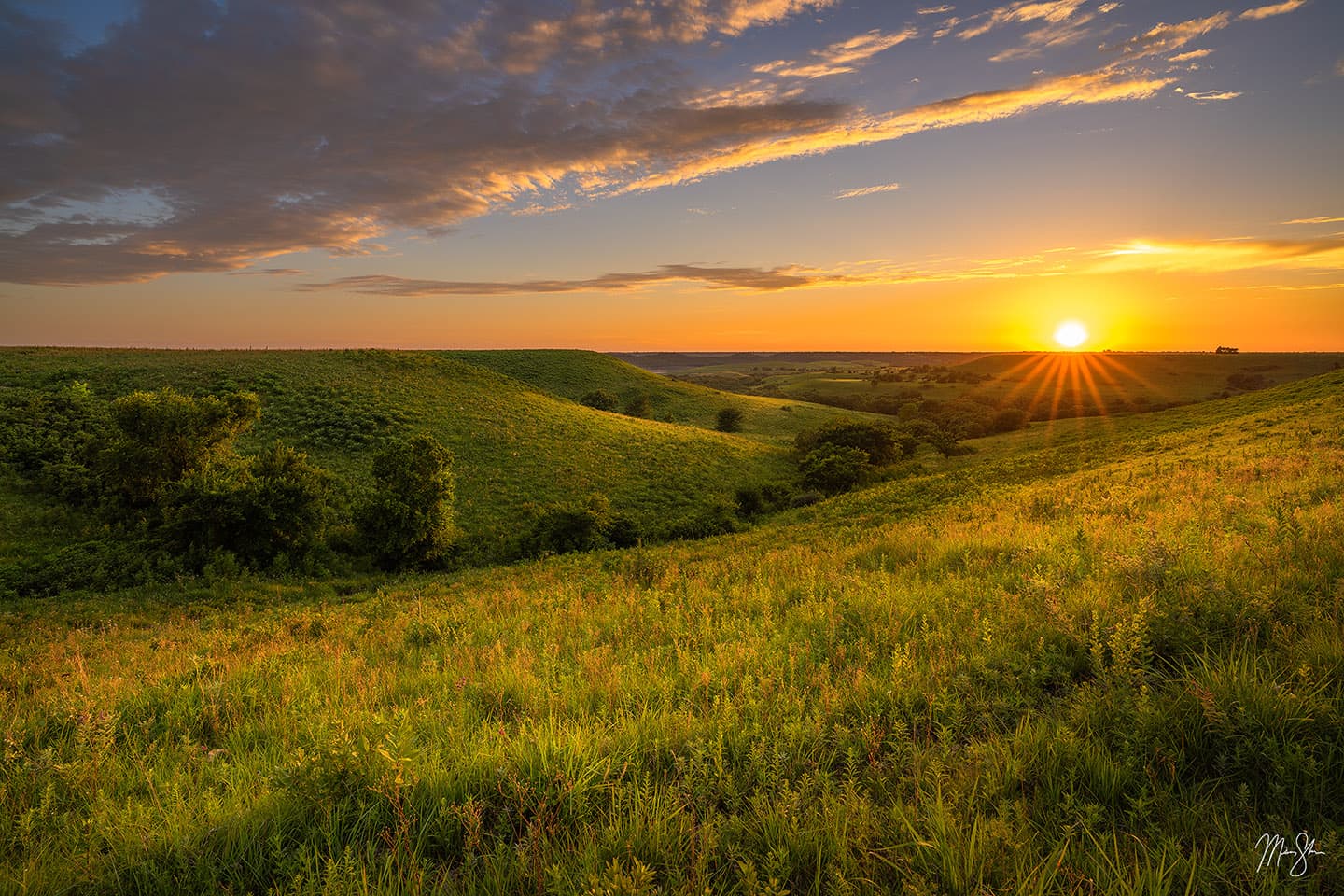 Kansas Fine Art Prints
From waterfalls to iconic landmarks, I have a lot of choices for beautiful fine art prints of Kansas scenery!