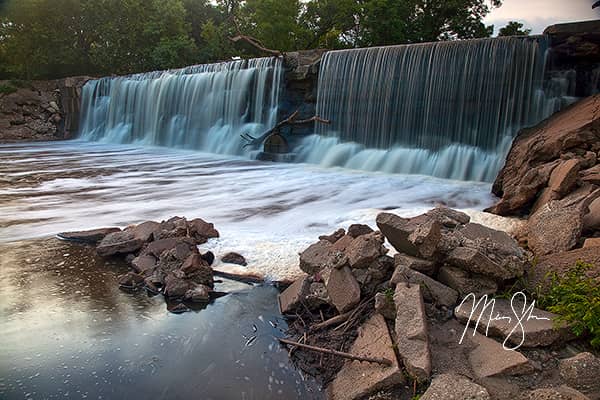 Location: Wellington, Kansas
Slate Creek Dam Falls
I found Slate Creek Dam Falls one while Google mapping various locations in hopes of finding some new waterfalls. It lies on the west side of Wellington on the Slate Creek. It's easy to get to and one of the prettier man-made falls in the state!
Fine Art Photography Prints of Slate Creek Dam Falls
Clicking on any of these photos will take you to a photo page where you can order fine art prints or license these photos for projects. View more photos in the Kansas photo galleries.