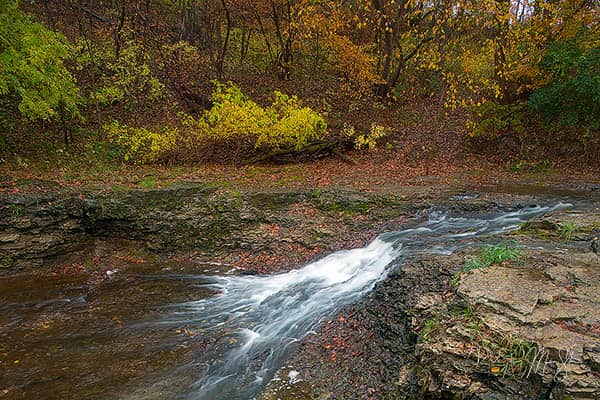 Location: Southwest of Wathena, KS
Walnut Creek Falls
Situated near the border of Kansas and Missouri on the Walnut Creek, these falls sort of cascade over the rocks. I visited in autumn after enough rain to make the falls look beautiful amidst the fall colors. They are southwest of Wathena, KS just off of Monument Road. I'm sure in times of a little higher water, these would be really beautiful falls.
Fine Art Photography Prints of Walnut Creek Falls
Clicking on any of these photos will take you to a photo page where you can order fine art prints or license these photos for projects. View more photos in the Kansas photo galleries.