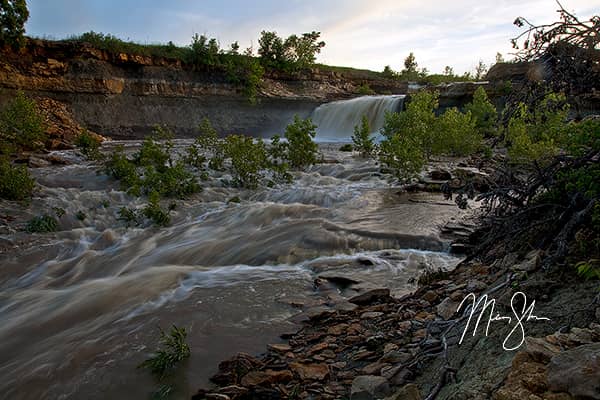 Bachelor Creek Falls
Bachelor Creek Falls at Eureka City Lake are one of the more impressive falls in Kansas when the water is flowing. In the spring and after heavy rains, the falls roar over the cliffs. These falls are in the spillway of Eureka City Lake on Bachelor Creek. There is also a man-made falls that spill over above Bachelor Creek Falls that can be interesting if the water level is high.
Location: Eureka City Lake, KS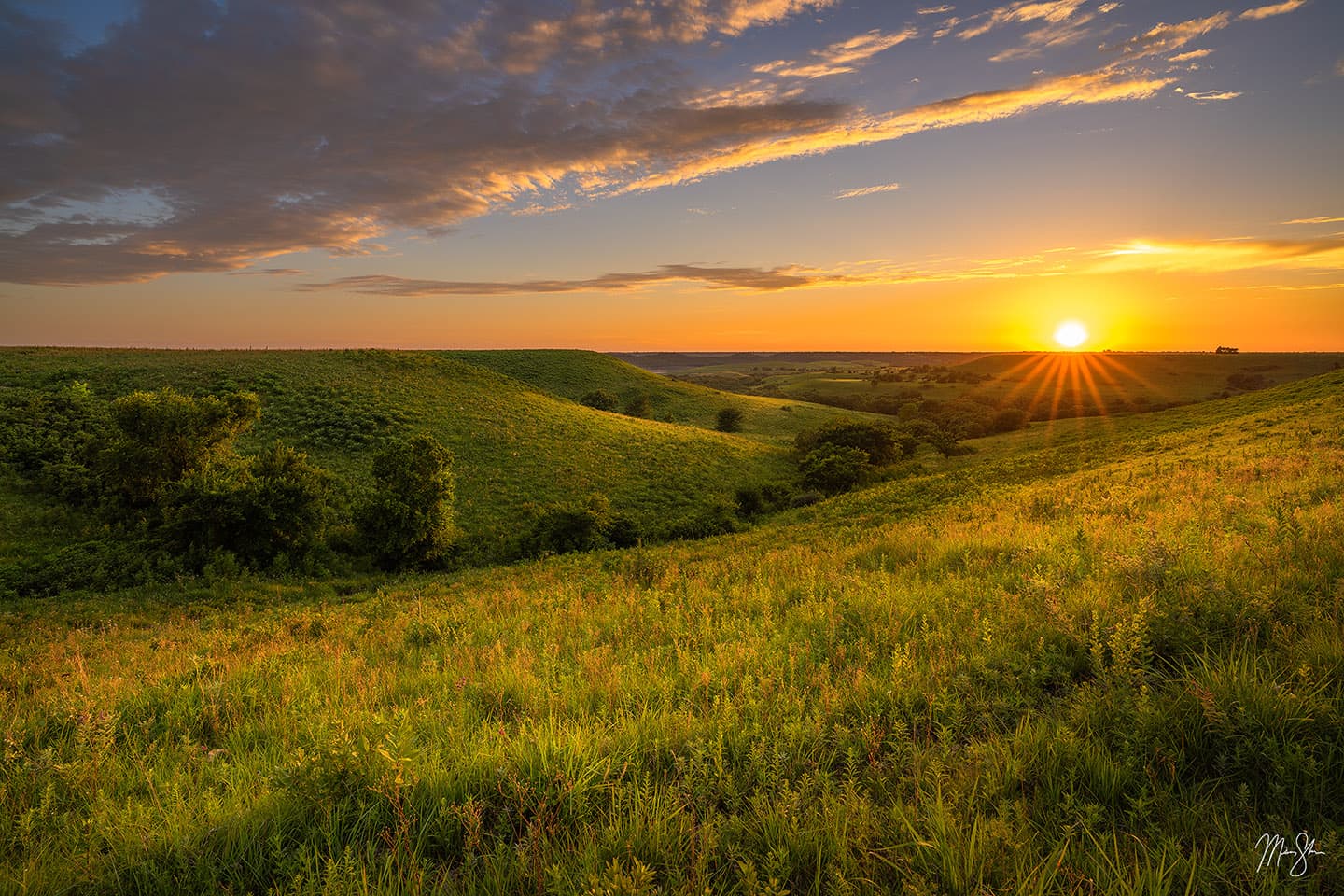 Kansas Fine Art Prints
From waterfalls to iconic landmarks, I have a lot of choices for beautiful fine art prints of Kansas scenery!