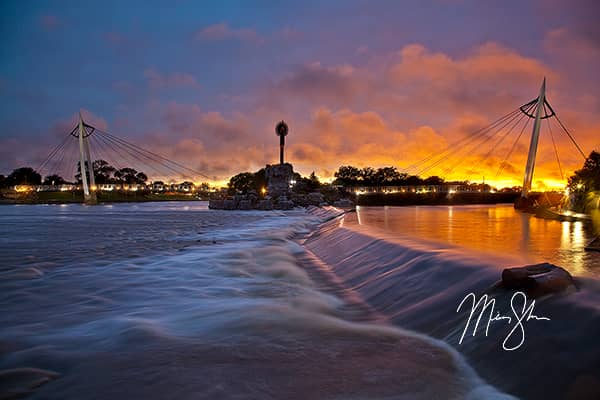 Keeper of the Plains Falls
While many people come to this spot to admire the iconic Keeper of the Plains, there is also a rather impressive man-made waterfall that sits just below it where the Little Arkansas River flows into the Arkansas River. At times, when the river is at the right levels, some small rapids form across the base of the falls.
Location: Wichita, KS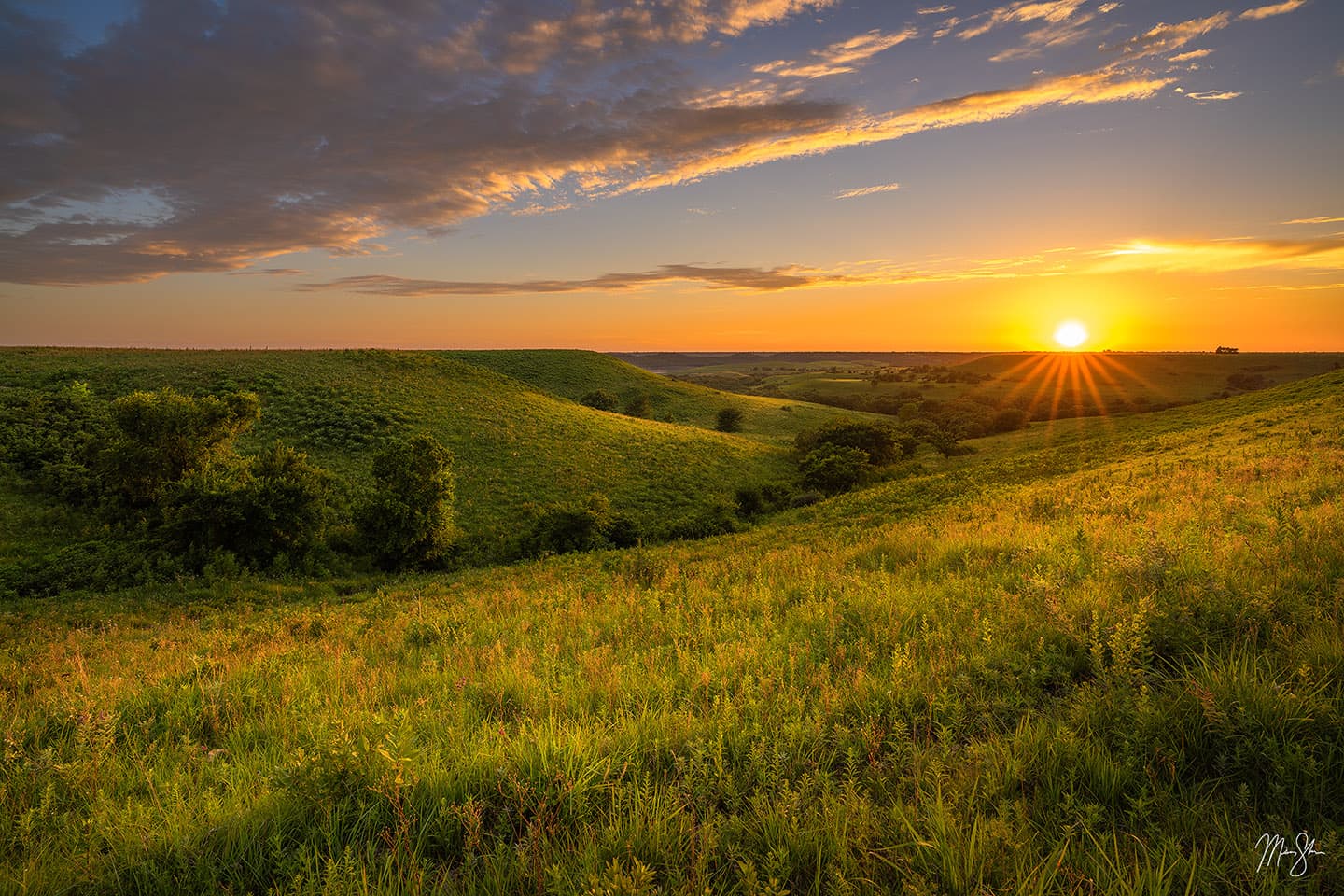 Kansas Fine Art Prints
From waterfalls to iconic landmarks, I have a lot of choices for beautiful fine art prints of Kansas scenery!