Lakes and Rocks Kansas Road Trip
Mickey Shannon | Updated on December 5, 2018
Considering it's the last holiday weekend of the summer, most people in Kansas usually head to the lake! Well, I've got a road trip that takes you to not just one lake, but four! Add in four Kansas byways, lots of awesome rock formations and even a nice waterfall, and you've got yourself a classic Kansas road trip!
Lindsborg and Coronado Heights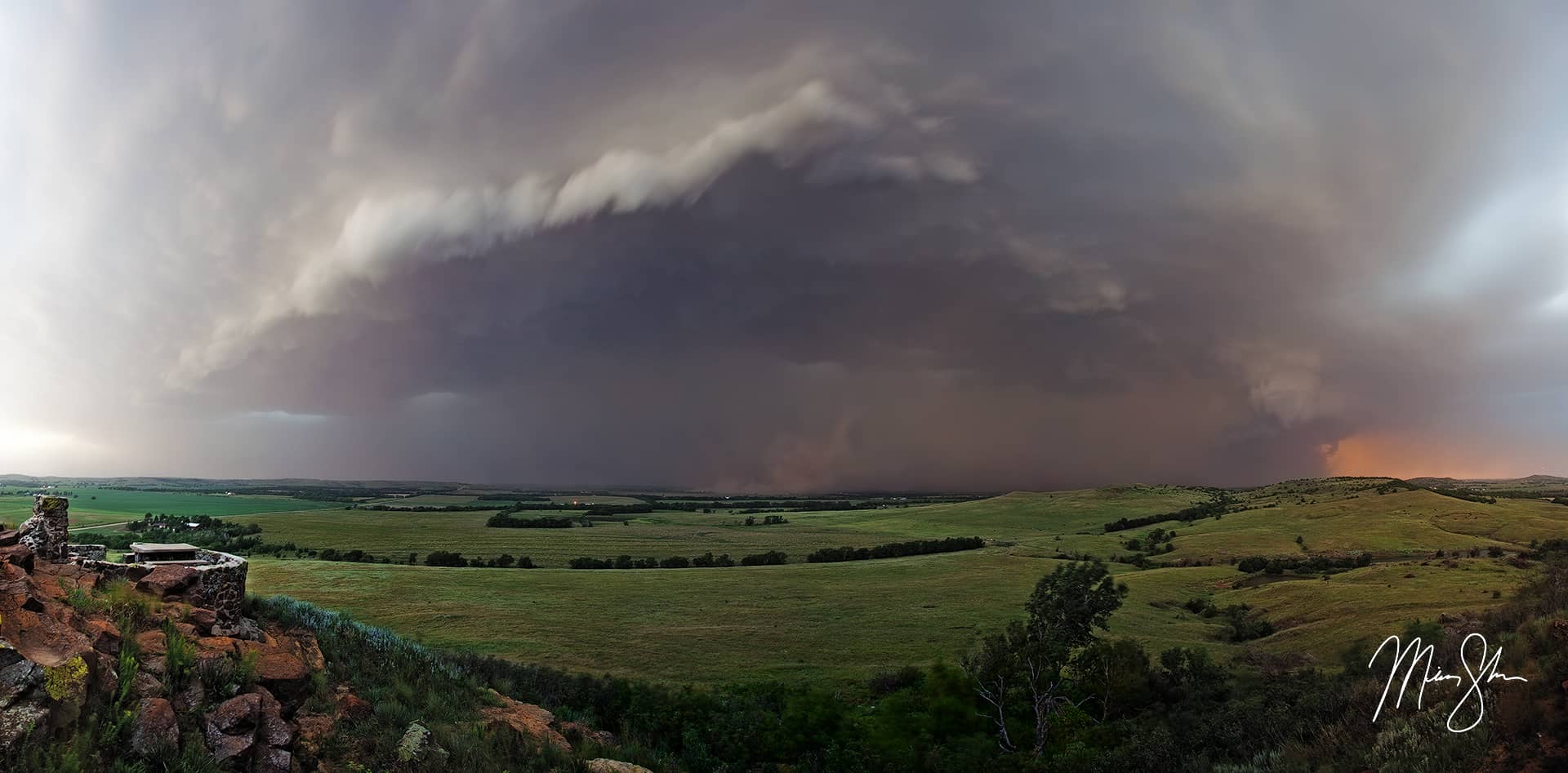 A great starting place for this awesome trip is in the Lindsborg area! A sunrise from Coronado Heights is a real treat, as you can see for miles from the top of the hill.
Kanopolis Lake State Park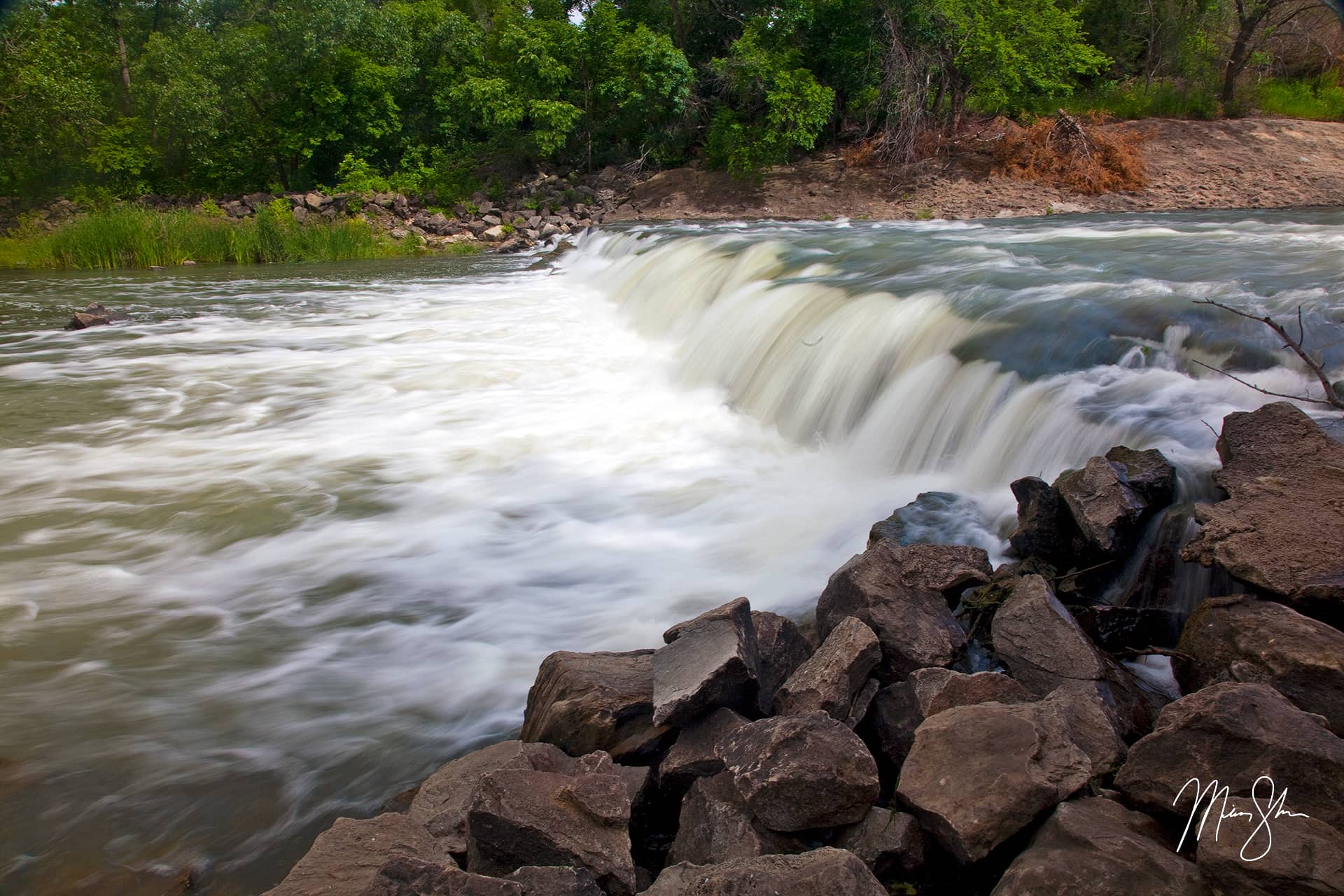 Once you've drunk in your fill of scenic views from Coronado Heights (and explored the castle), jump on the Prairie Trail Scenic Byway and head west to Kanopolis State Park. With more than 30 miles of trails, Kanopolis State Park would be a great place to stop and take a hike! Make sure to visit Kanopolis Falls while there!
Mushroom Rock State Park
Just a few miles north of Kanopolis Lake is another great Kansas state park! Mushroom Rock State Park offers really interesting geological rock formations, including the famed "Mushroom Rock" itself (pictured above). It's a wonderful place to just explore the interesting geological formations.
Wilson Lake State Park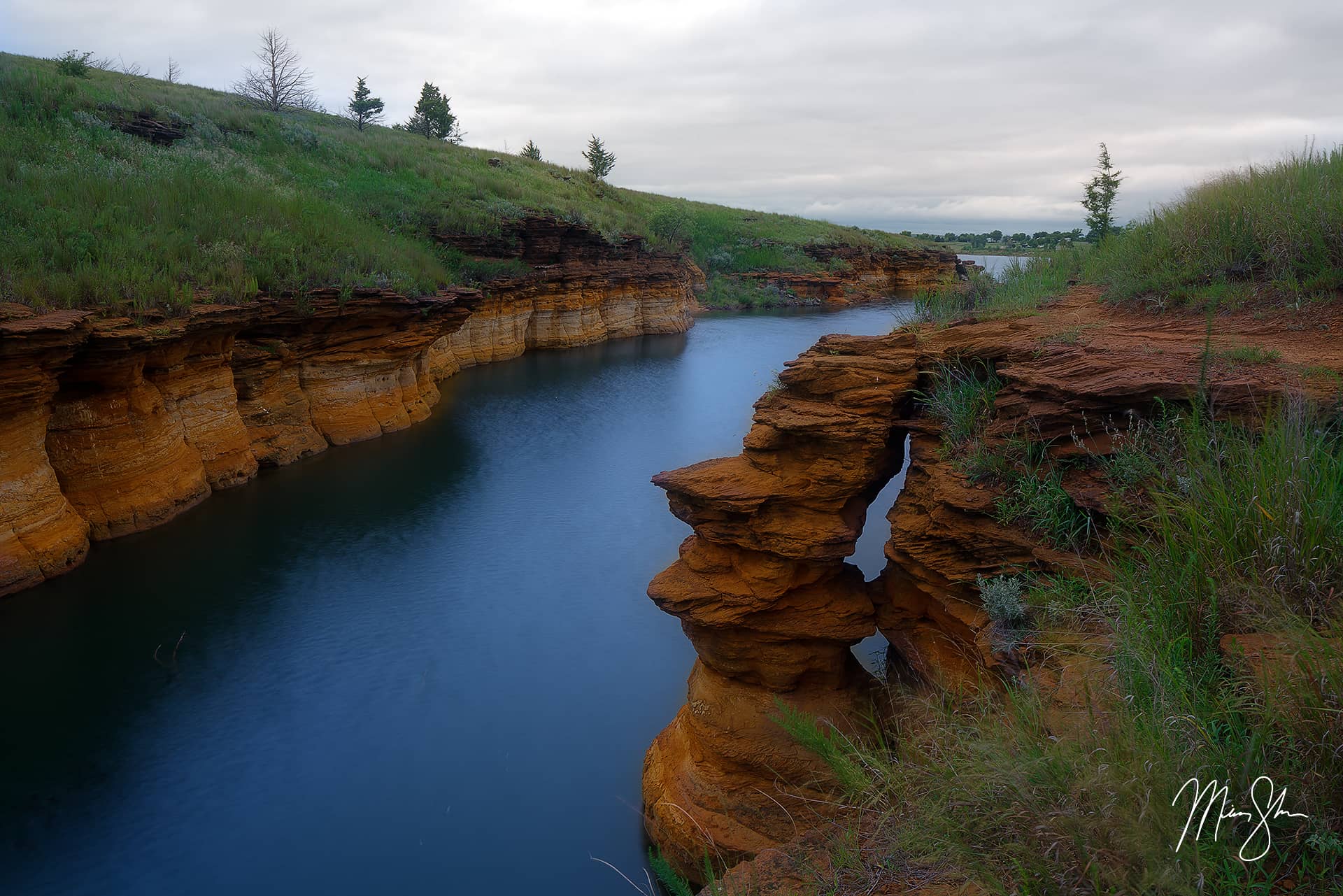 The best way to get from Mushroom Rock State Park is along two of our scenic byways of Kansas! You're already on the Prairie Trail Scenic Byway, but when you head north for Wilson Lake State Park from I-70, you'll get the chance to travel in post rock country along the Post Rock Scenic Byway. Post rock country is an interesting area of Kansas where many of the fenceposts were created out of the local stone in the late 1800s as crop farming took hold in the area. Watch for these fence posts as you drive up to Wilson Lake. Wilson Lake has the claim of being the clearest water in any lake in Kansas! And it really is quite clear for a Kansas lake! It even has a shade of turquoise in it's colors that really shine in the right light!
There's typically something for everyone at Wilson Lake! For mountain bikers, Wilson Lake offers the epic Switchgrass Mountain Bike Trail. And for hikers, the Rock Town trail is a perfect 3 mile round trip hike to more interesting rock formations along the shores of Wilson Lake.
Cedar Bluff State Park
From one scenic byway and lake to another scenic byway and lake, the next leg of this lake and rock Kansas road trip takes you from Wilson Lake to Cedar Bluff State Park along the Smoky Valley Scenic Byway. Watersports, fishing and camping are great past-times at Cedar Bluff, but the views from the south side of the lake are probably it's best feature! Aptly named Cedar Bluff for a reason, the cliffs on the south side of the lake rise 100 feet into the air for an amazing view!
Castle Rock
From Cedar Bluff State Park, head west along the backroads to reach Castle Rock. This place is worth a little exploring! While Castle Rock itself is a cool landmark, the badlands to the south of it might be just as interesting. Lots of rock formations and interesting rock shapes make for a great hour or so of exploring before heading on to Monument Rocks.
Monument Rocks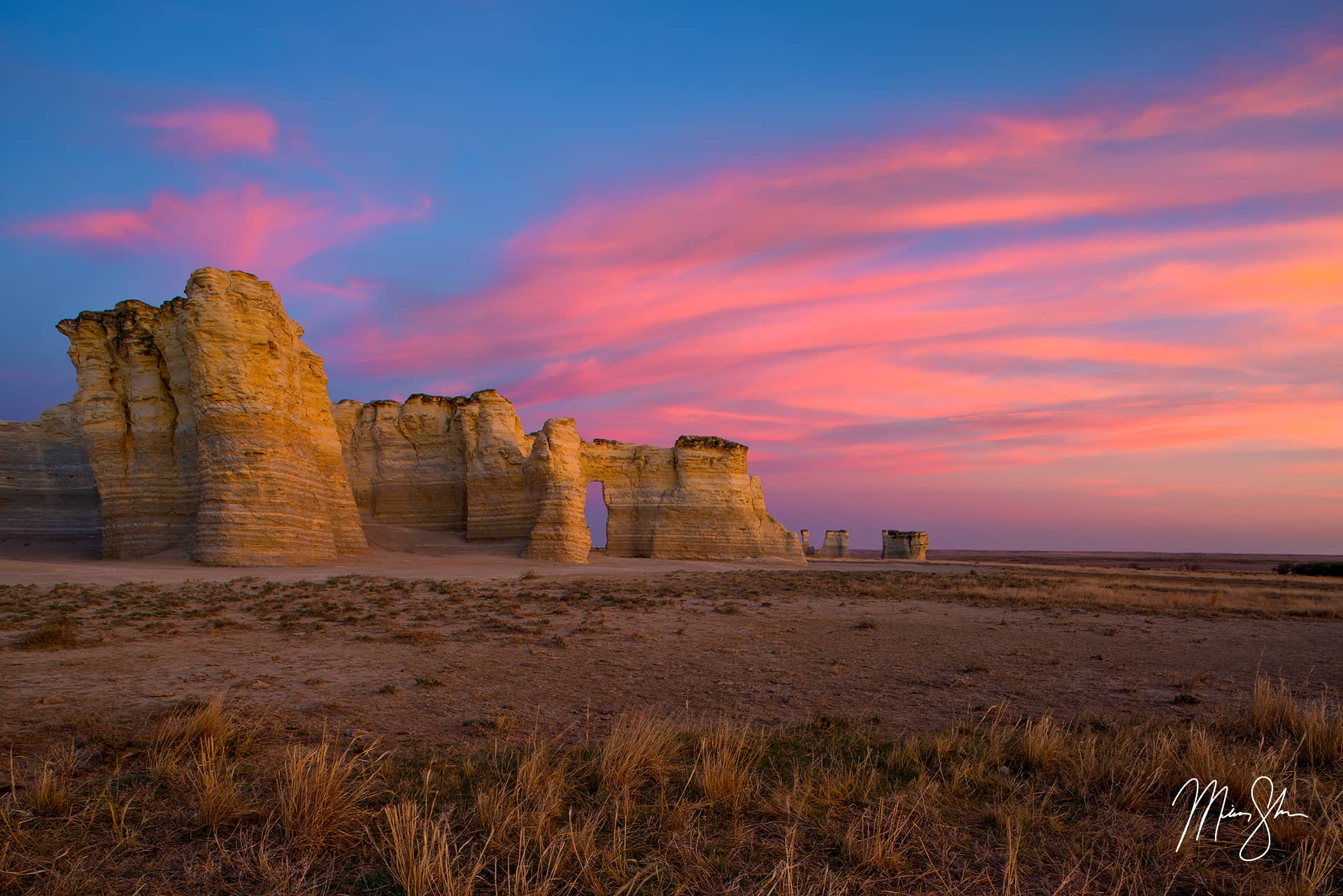 It's like this road trip keeps getting better and better! One of the crown jewels of Kansas landmarks is the famed Monument Rocks. Climbing to ask high as 70 feet tall, these massive chalk monoliths soar into the sky. Coming from the relatively flat prairie surrounding them, they are a remarkable sight from both distance and up close! One of the more interesting features is the archway through one of the formations. Spend some time here! It's a beautiful area!
Lake Scott State Park
A great way to finish this classic Kansas road trip is by staying at Lake Scott State Park. From Monument Rocks, you'll drive a small portion of the Western Vistas Historic Byway before turning west to Lake Scott. Surrounded by canyons, this spring-fed lake is a real beauty! Camping is top-notch, as is the fishing! There are a number of hiking trails worth checking out. And history buffs will love this area! Battle Canyon was the site of the last major Native American battle fought in Kansas. And along the lake shore itself lies Kansas' only pueblo, El Cuartelejo, built in the late 1600's.
---